Weekly Events February 25 2022
DAILY EVENTS – check DAILY ANNOUNCEMENTS
KEEP UP TO DATE WITH LP INSTAGRAM – LAMBRICK PARK INSTAGRAM
 UPCOMING LP EVENTS:                        Updated: Daily Health Check Lists
FEBRUARY 28:                                    Starting Course selection during block C
MARCH 02:                                          LAMPAC Meeting via Zoom on Wednesday 2nd at 7:00pm
Link:  https://gvsd61.zoom.us/j/67657189953?pwd=Tm9WYmExY29BU0EyNWJZbHk4TnF6dz09
 MARCH 8 – 12 :                                   LP Musical Theatre present "NEWSIES"
                                                            Tickets on sale NEWSIES tickets
To LP Families:
Next week we start course selection with our grade 9, 10 and 11 students. As per our weekly updates the past few weeks, below is a link to where you can find information about grad requirements and course offerings for next year. Students will be missing a portion of one of their C block classes this week to complete the course selection forms. We will be recommending that students take a picture of their selection form and bring it home to discuss with their families.
If you have not done so already, please prepare for this process by viewing and discussion options on our course selection slide show, the course catalogue, and our course selection webpage linked below.
Grade 12 students in mixed grade classes will be remaining in class and completing the Provincial Student Learning Survey.
See the message below regarding parents/guardians of students in grades 10 and 12 to participate in the Parent version of the survey.
We are happy to announce that some Covid Restrictions have been lifted at LP.
We can now allow for mixed groups of students to meet in large groups and many of our entrance/exit, as well as lunch time restrictions are no longer in place.
Please note that staff and student ARE STILL REQUIRED to wear a mask while indoors.
Thanks for everyone's understanding, support and patience as we continue to follow Public Health Orders.
We will send our some information soon about how the updated Provincial Health Orders will allow for some shifts to our protocols at school. For now, we know that masks will remain a requirement, so please remind your child to bring a mask or 2 to school and masks are to be worn while indoors.
Message from Ministry of Education
Provincial Student Learning Survey 2021/2022
The Provincial Student Learning Survey is unique in its scope, size and usefulness to schools. It gathers information from parents/guardians/caregivers, teachers, and students on topics related to school environment, safety, and achievement. The information is used for planning in individual schools and provides a district and provincial perspective.
The Student Learning Survey will be administered to students in grades 10 and 12, their parents/guardians/caregivers, and all school staff. We encourage parents/guardians/caregivers to participate in this survey, as the results are important in identifying and celebrating current strengths, as well as determining where the school needs to focus improvement. The surveys contain standard questions for the Province – in addition, questions from the school and/or district that focus on local conditions or issues may be included.
The survey can be completed electronically and can be accessed on the Internet at http://www.bced.gov.bc.ca/sat_survey. Any computer with an Internet connection can be used, and access to the e-survey is simple and secure. The survey can be accessed through the link with or without an anonymous logon code by selecting the school district and school name where your child attends school. Provincial, District and School Reports for previous years can be viewed at the same site under the Results section.
The e-survey site will be open until April 29th.
Students at Lambrick can access the survey through their Careers 10 or Careers 12 Google Classroom. Some students will be provided the opportunity to complete the survey at school when and where possible.
LAMPAC:
Next zoom meeting WEDNESDAY March 2 – 7:00pm
Link:  https://gvsd61.zoom.us/j/67657189953?pwd=Tm9WYmExY29BU0EyNWJZbHk4TnF6dz09
Don't forget about LAMPAC's fundraiser – order your Easter Chocolates from Purdy's
Place your PURDY'S ORDER by MARCH 29th!  PICK UP at LAMBRICK PARK anytime the week of APRIL 11th!
LP WEAR: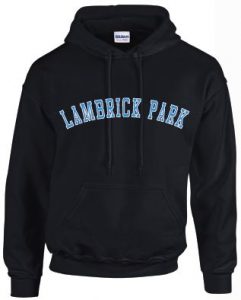 Lambrick Park SWEATPANTS BLACK/GREY $35.00
Lambrick Park HOODED SWEATSHIRT BLACK/GREY  $40.00
REGISTRATION is now OPEN: Lambrick Park Baseball/Softball Academy Open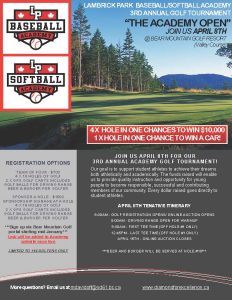 February 2022 Snapshots
February Snapshot Topics are Bullying and Conflict Management