Dear Lambrick Park Families,
LAMBRICK PARK SECONDARY SCHOOL WEBSITE
MONDAY               October 17             Dr. Lisa Surridge presentation for grade 12's
TUESDAY              October 18
WEDNESDAY        October 19            
THURSDAY           October 20             Parent/Teacher Conferences
FRIDAY                  October 21             PRO-D
_______________________________________________________________________________
To LP Families:
In case you may have missed the email yesterday about Parent / Teacher Conferences – here are the instructions for how to book an interview.  Please note bookings close in October 19th.
Lambrick Park Secondary: Parent/Guardian – Teacher Conferences
Teacher conferences will take place Thursday, October 20th from 1:00-4:00 and from 5:00-7:00.
Parents/Guardians may choose to have these conferences can take place in-person, over the phone, or using video conferencing (Microsoft Teams).  Online booking for these conferences is open starting today, October 13th through to October 19th.
Parents and Guardians can access the online booking form here.
A visual guide to the booking process is available here.
Select teachers with last names A-L or M-Z
Click on October 20th
Choose the teacher from the drop-down menu
Click on ONE 10-minute time slot
Enter parent/guardian name, email, and phone number
Enter Student Name
Request an in person, phone call, or video conferencing interview
Check the box to ensure you have selected the correct teacher
Click Book
You will receive a confirmation email confirming your conference time.
The classroom teacher will send you a link if you have requested video conferencing to the virtual meeting
next week prior to a video conference.
NOTE: You will need to repeat these steps for each teacher and for each child that attends Lambrick.
Students will attend A and B block only on Thursday OCTOBER 20 and then be dismissed at lunch – 11:40 – for Parent Teacher Interviews.
Friday is a Pro-D Day and classes are not in session.
LP ACADEMY:
Baseball and Softball Academy students start indoor training at Oak Bay Recreation Center Monday and Wednesday.
Block A: SENIOR BOYS: Anyone taking the bus to Oak Bay rec, bus leaves LP at 8:40. Those driving, or making their own way to Oak Bay, be there with all of your baseball and safety gear, etc.
Block B: JUNIOR BOYS: Bus leaves LP at the start of B block. Please be out front right after you're A Block class with all of your gear.
Block C: SOFTBALL: Bus leaves LP at 12:10
Enjoy the sunshine this weekend!
Our LAMPAC (Parent Advisory Committee) will meet on Wednesday November 2nd at 7:00pm in the Library.
Hope to see you there!
PHOTO RETAKE DAY: Tuesday, October 25th
The HALLOWEEN DANCE on OCTOBER 26th!(only 2 weeks away)
 Purchase your dance ticket at school cash online https://www.schoolcashonline.com/
or visit the pop-up ticket booth next
Thursday at lunch in the Grad Alcove!
 Tickets are $10 and only 200 tickets are available so don't delay!
The dance will also include a Haunted Hallway, Loonie concession,
Costume Contest & Photo Booth for your Instagram posts!
WINTER FUNDRAISER – please contact Mrs. Martin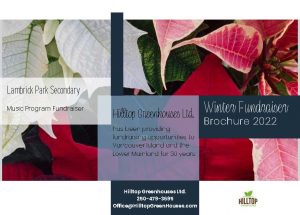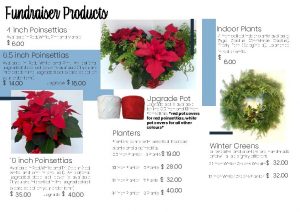 CAREER CENTRE:         
LAMBRICK PARK CAREER CENTRE WEBSITE
 LP GRADE 11 & 12 PARENT & STUDENT NIGHT IN THE LIBRARY – OCTOBER 25th
SPORTS INFO:
Athletic Director:  Mr. Gary Baker gbaker@sd61.bc.ca
Please check out DAILY ANNOUNCEMENTS for daily events!