MARK YOUR CALENDARS:
MONDAY               May 08         –  
TUESDAY              May 09         –  
WEDNESDAY        May 10         –  
THURSDAY           May 11         –   EVENING of JAZZ – 7pm in the LIBRARY
FRIDAY                  May 12         –   
To LP families:
Congrats to all of the grade 12s that presented in today's Capstone Showcase.
Our LP grads did some excellent work! It also was great to see some many students from Gordon Head Middle
and other schools nearby. Thanks for joining us.
Well done to all of the students and staff involved in making this event such a huge success.
Well done LP Dance Team for qualifying for Gala!  Good luck on Monday
Parents of Grads, please encourage your student to log onto the Grad Google Classroom and show what's going
on for grad activities coming up!
Have a wonderful weekend.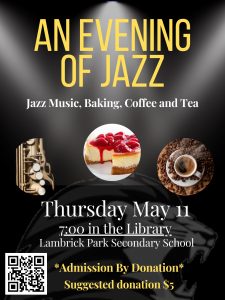 2023GRADS: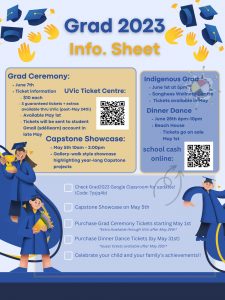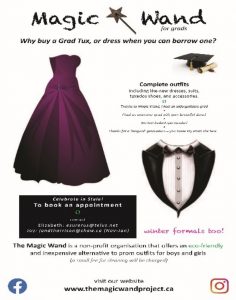 LAMPAC INFO
If you are not following our Lambrick Park Instagram, please know it is a great way to see so many of the
Also, don't forget that you can check out our daily announcements on our website for information as well.
CAREER CENTRE:              
LAMBRICK PARK CAREER CENTRE WEBSITE
CAREER LIFE:
SPORTS INFO:
Athletic Director:  Mr. Gary Baker gbaker@sd61.bc.ca
GIRLS RUGBY TEAM                                                                                   see Ms. McKinnon
BADMINTON everyone welcome!                                                                 see Mr. MacDonald
DANCE TEAM practice every WEDNESDAY in the studio at 3:15                see Ms. St. Germain
LP GOLF TEAM                                                                                             see Mr. Mace
LP TENNIS TEAM                                                                                         see Ms. Nielson or Ms. Mathias
LAMBRICK PARK BASEBALL & SOFTBALL ACADEMY
Academy Baseball Director:  Mr. Graham Campbell gcampbell@sd61.bc.ca