Outdoor Education: After school credit course
Staff
Dan Duerden: dduerden@sd61.bc.ca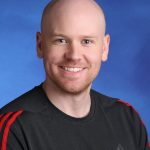 Have you ever wanted to climb a mountain? Surf in the ocean? Hike the Juan De Fuca trail? Explore the amazing wilderness we are fortunate to share here in Canada and around the world?
The outdoor education course is an experiential course designed to offer students the opportunity to learn the necessary skills and develop confidence that will allow them to engage in a variety of outdoor activities throughout their life. Risk assessment and management will be central to the course, with an emphasis on smart decision-making and leaving the objective for another day. We will also focus on the planning and review processes, both prior to, and after trips. The course can also be used a precursor for post-secondary training in the outdoor industry, recreation industry or community management.
The course will take students on, and introduce them to, a variety of outdoor pursuits which could include: Hiking the Juan de Fuca Trail, climbing Mt. Albert Edward, surfing in Pacific Rim National Park (Tofino), exploratory to East Sooke Regional Park, paddle boarding in Victoria's inner harbor, and trail runs throughout the many regional parks on the Saanich Peninsula. (Costs may be required).
OUTDOOR RECREATION
This program is designed to provide opportunities to gain knowledge and skills in outdoor education, community recreation, recreational leadership and management. The program is best suited for students who have a strong interest in outdoor recreation and/or teaching. Students must be strong academically, responsible, reliable, well organized and self- disciplined. There are some costs to the program.
OUTDOOR LEADERSHIP 11
Golfing
Rock Climbing
Introduction to Sailing
White Sail
First Aid
CPR
Strength &Aerobic Training
Leadership Training
Orienteering
Hiking, Backpacking Juan de Fuca Trail
Surfing
OUTDOOR LEADERSHIP 12
Golfing
Rock Climbing
White Sail
Strength & Aerobic Training
River Rafting
Leadership and Program Design
Wilderness Running
Lawn Bowling
Beach Volleyball
Scuba Diving